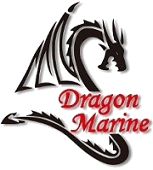 Dragon Marine was established in Hong Kong in 2003 and has, during the past 11 years, provided high quality services to hundreds of clients on various types of project. The senior staff have decades of experience behind them, and are experts in the industry.
We provide a full range of marine, rigging, engineering and custom installation services to a diversity of clients throughout Hong Kong and abroad. We are the distributors for a number of specialist, high quality
products
, including several award-winning marine and architectural brands.
We also provide expert services in the following areas:
Consultancy – project management for new builds, major refits, installations and system redesigns.
Expert reports / surveys – We are sought after to act as expert witnesses for solicitors firms on paint quality and defect rectification, and to provide expert advice and assistance on all matters pertaining to rigging.
Repair, servicing, design and maintenance for boats, aircraft, buses, and other equipment that requires any of the following:
We provide our services on site to personal and commercial clients at various yacht clubs, airports, maintenance and manufacturing yards or any location requested throughout Hong Kong and the Asia Pacific region.